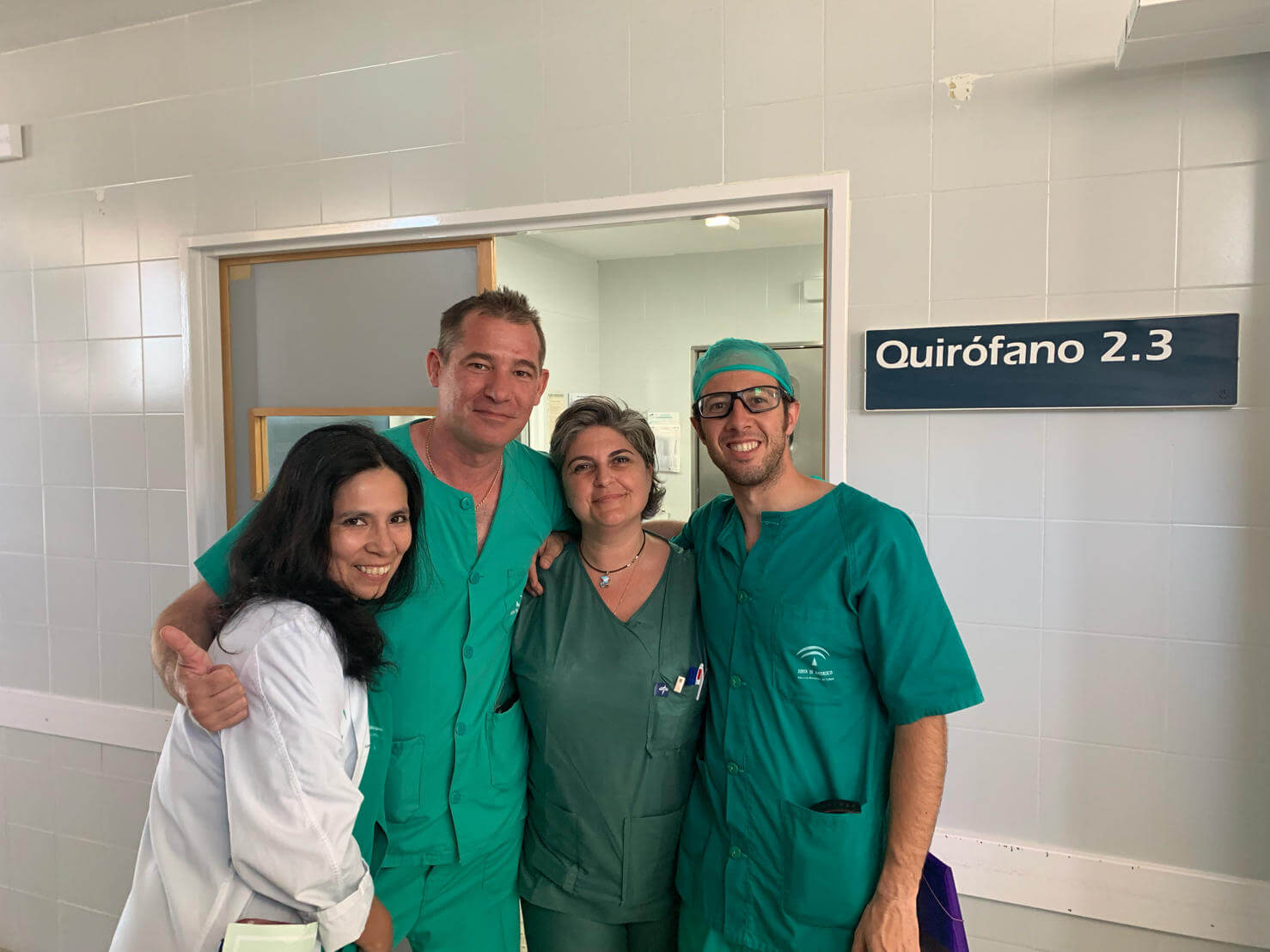 First Pelvic Congestion Sindrome cases at the Public Hospital Juan Ramon Jiménez, Huelva.
Thanks to the chief of department Betonni Maximo and all the team for your help, organization and warm welcome, we will keep collaborating and learning together.
Thanks Boston Scientific Peripheral Interventions, for your support.
For selected patients with PCS we should keep offering advanced techniques with good results, in public and private hospitals.
We show as we can work together, as we all want the same, the best results for our patients. With Rubén Rodríguez Carvajal, Teresa Hernandez Carbonell, Rocío Làinez Rube.
Fernando Gallardo
MD Angiology and Vascular Surgery. Aortic Procedures
IVEI Consultant area Málaga.