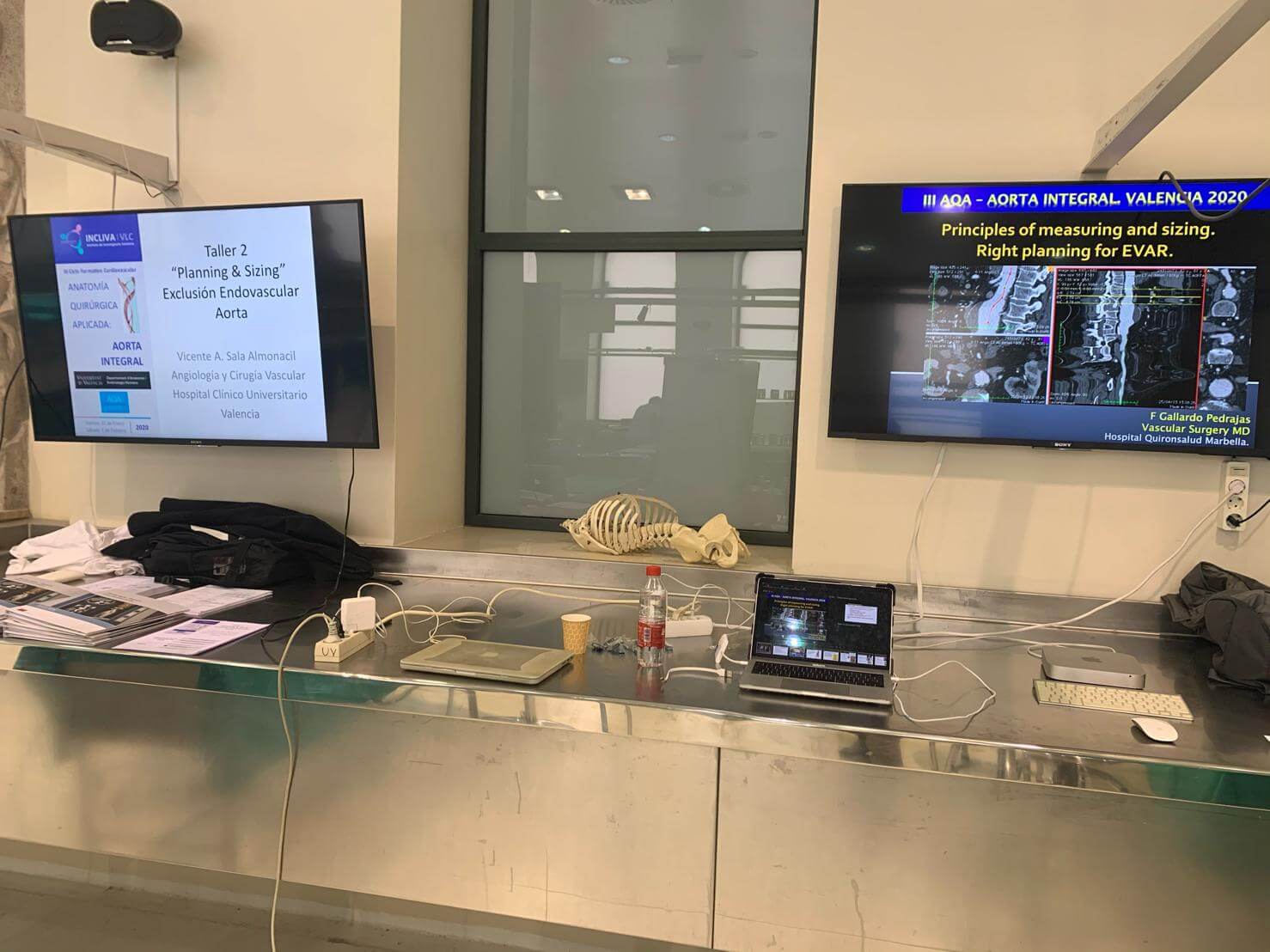 "Aorta Integral" surgical anatomy course
Excellent "Aorta Integral" surgical anatomy course organized by our colleagues from University Hospital Vinalopo and Clinic University Hospital Valencia Ivan Martin and Fernando Hornero.
More than 10 international professors invited, as Thanos Sioris , Marta Zaplana Córdoba, Vicente Andrés Sala Almonacil and impressed of their surgical knowledge about aortic exposure and complex arch procedures and how they explain, share tip and tricks and discuss face to face with young vascular, cardiovascular, IR and general surgeons.
Great organization in a course performed on cadaver models, and the adequate endovascular stock.
It has been an honor been invited as endovascular specialist and expert in planning with OsiriX, and see that 10 years later we can keep teaching planning&sizing to new generations as we have done over last years Luca Bertoglio , Jorge Fernandez Noya , @fran rielo, and other colleagues that dedicated their time to train others with pleasure!!
Good to know from other national colleagues that my CV surgeons references, as Carlos Porras Martín, Victor X Mosquera Rodriguez, M.D.,PhD are respected!!
Thanks Antonio Feria Aliaga, Leire de Luis for your support to keep as a cardiovascular reference center at the south of Spain!!